Projects @ ZumFun
Exam Elf: Mastering Mathematics Exams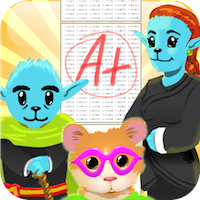 Standardized mathematics testing is used heavily in schools to grade students, determine entry into schools and allocate resources. As the importance of the tests increase, parents invest in test preparation and tutors to give their children an advantage. Exam Elf takes the key exam taking skills that are learned in expensive test preparation classes and teaches them in a fun, mobile app.
Doing well at exams is not just a matter of knowing the content; it is also knowing how to do an exam. The aim of Exam Elf is to close the gap between students who are sent for expensive exam coaching and the rest of the students.
Key Elements:
Fun, game environment with engaging characters, animations and music.
Teaches key skills like time management, checking your work, exam traps and common mistakes
Parents and supporters use Exam Elf to send encouragement and support to students
Freemium model allows students to learn critical skills quickly and for free and only pay when they get to the advanced levels
Comprehensive progress reports for parents and a premium progress dashboard is available
Aquatic Quest: Loving our blue planet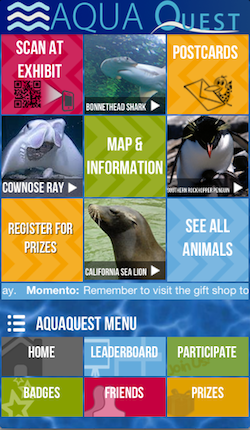 AquaticQuest is designed to support the learning experience when students visit an Aquarium. AquaticQuest brings knowledge to the fingertips of users and allows them to learn about the animals that they are seeing. Users can collect badges and win prizes to be redeemed onsite.
Users also learn about conservation challenges and can create pledges to get involved to do their part. AquaticQuest also allows users to generate postcards from the aquarium as well.
If you would like to include your Aquarium as one that supports AquaticQuest, please contact ZumFun at feedback@zumfun.com. We will load up your animals and provide you with the badges to put at your exhibits to support AquaticQuest.
To add new animals to the AquaticQuest database, send your suggestions to feedback@zumfun.com and we will add them in.
Enjoy the wonders of our blue planet.
ZooQuest: Supercharging Learning @ Zoos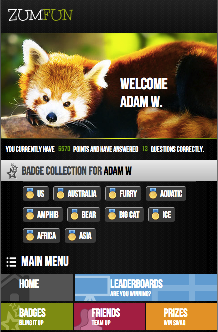 There are more visits by Americans to zoos and aquariums than to the NFL, NBA, NHL and MLB combined! Around 175 million visits per year. This is a great opportunity to teach visitors about the animals, their biology and their stories.
However, in many zoos, the educational experience is linear and one way. The zoo-keepers spend time educating the students in classroom style settings, however, they have limited resources and cannot be everywhere.
ZumFun has developed the interactive treasure-hunt game which maximizes learning opportunities at the zoo and allows the visitor to enhance their visit by controlling their content and providing the "silicon-valley" learning experience to visitors through their smartphones.
With ZooQuest, zoos are able to deliver all their content to visitors when they want it and supercharges the experience for the visitors.
PKGShrink: Shrinking superfluous and non-recyclable consumer packaging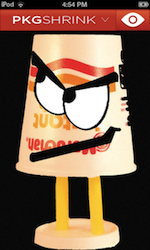 PKGShrink is a mobile app and website to put pressure on manufacturer to decrease the amount of needless, excessive and non-recyclable product packaging. PKG Shrink puts the power into consumers hands, to tell manufacturers and companies what you think of this excess.
See our site or download our app to join the movement. Simply scan a barcode and take a photo of the poor packaging practices by manufacturers and send your message that we will not stand for excessive and non-recyclable packaging.
PKGShrink won an honorable mention in the Cleanweb Big Apps New York City Hackathon and is now entered in the NYC Big Apps Contest.
PKGShrink was devised by Adam Wootton from ZumFun and Francis Minien from Francis Minien Photography as a project to increase the awareness of the waste of excess and non-recyclable packaging on products. Henry Lancaster III from HML Research joined the team to design the UI and PKGShrink was born.
MinienSnaps: Featuring the global work of photographer Francis Minien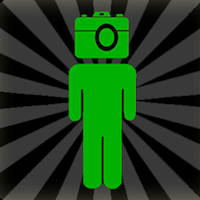 MinienSnaps was created for photographer Francis Minien to show his global work to the world. It features all the galleries from francisminien.com, themcminiens.com and his charitable foundation iwantedtohelp.org.
MinienSnap is native for iPhones and iPads and features lightning fast image handling in stunning high-resolution and full support for his wide range of blogs and events.
MinienSnaps is currently being updated to load in all the new photos and will be available soon.
HappyHome: Everything you need to successfully decorate your home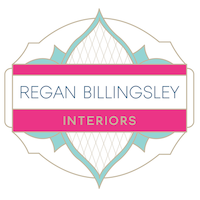 ZumFun teamed up with Regan Billingsley Interiors to create the ultimate tool for home owners who are decorating their home. We recognized that there were no good apps to support home owners who are decorating, so we combined the interior decorating expertise of Regan with the software development knowledge of ZumFun to build the comprehensive home decorating app.
HappyHome allows the user to:
Create and Manage your Decoration Budget
Create and Manage your Customized Project Checklist
Access Tips & Tricks on our Design 101 Blog
Browse Inspiration Images in our Gallery
HappyHome is truly the best tool you will need to decorate your home. It will be completed and in the Apple App Store in the near future.